Life at Desert Isle Resort
[b]Wel­come to The Desert Isle of Palm Springs! We're happy to have you join us here at our beau­ti­ful resort[/b]
More (or Less) To Do. It's up to you!
At Desert Isle there's always as much to do (or as lit­tle) as you like. Start your day with break­fast out­side and enjoy the cool desert breezes. Hike the nearby his­toric Indian Canyons. Ride the Palm Springs Aer­ial Tram to the top of Mount San Jac­into. Float high above the clouds in a hot air bal­loon. Stroll his­toric Palm Canyon Drive. Dine al fresco in down­town Palm Springs. Wit­ness the dra­matic sun­set over the moun­tains. Take a mid­night swim in one of our lan­guid pools. Lounge under a sky full of bright stars. Finally, relax and fall sleep.
We just know you're going to love it here at Desert Isle!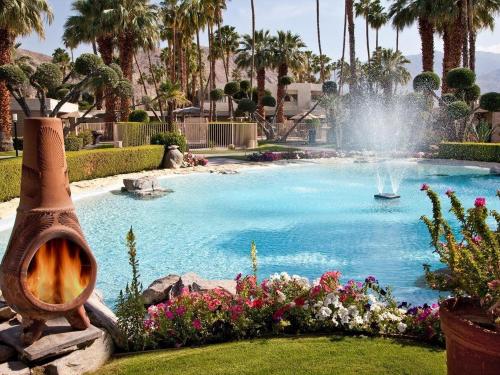 Desert Isle fea­tures spa­cious one and two-bedroom condo units with a décor that is com­fort­able and appeal­ing to the eye. All units come with a com­plete kitchen which allows all guests to pre­pare any­thing from a sim­ple break­fast to a gourmet din­ner. For those that pre­fer to occa­sion­ally dine out, a restau­rant that serves break­fast, lunch and din­ner is located on site. All units have a pri­vate bal­cony or patio to enjoy the spec­tac­u­lar views of the grounds or the breath­tak­ing moun­tains that sur­round Palm Springs.
[center][i][b]Be sure to ask about our late check out spe­cials for the summer!!![/b][/i] (Half-day, 6pm check out for $50.00 +tax. Based on availability.)[/center]